PREREQUISITES:
a healthy dose of absent-mindedness
and a slight penchant for the preposterous
---
Read to end for FREE BONUS TIP
---

1. YOU ARE A GENIUS
when you realize that your hair spray is not working – even though you vigourously rotate the can with increasing speed and intensity – because you are using eye glass cleaner. This is due to the fact that your brilliant mind is fixed on more weighty matters.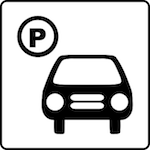 2. YOU ARE CREATIVE if you never remember where you park your car, which happens because you are thinking about your next unique project.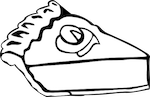 3. YOU ARE EXCEPTIONALLY INNOVATIVE if, when trying a new recipe for guests, you forget to bake the whole wheat piecrust. Even if you serve your guests raw flour,  you are a domestic success as long as the strawberries on top of the pie are artistically arranged.
4. YOU ARE A CULINARY ADVENTURER if, while eating breakfast in bed, you groggily reach for your toast but bite into the TV remote instead. You wish you could say it was on purpose.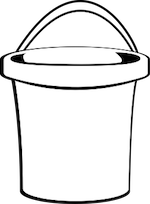 5. YOU ARE HIGHLY PRODUCTIVE
if you try to patch walls with stucco instead of dry wall mud. You do not waste time on details like reading content labels.
6. YOU EXCEL AT FOLLOWING INSTRUCTIONS if you exactly interpret the Yorkshire pudding recipe by carefully pouring one-quarter cup of oil into each muffin tin cup. You believe that if the author of the recipe book survived the fire, so will you.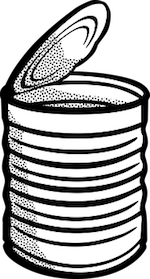 7. YOU POSSESS SELF-CONFIDENCE
if you carry an open container of turpentine to the building supply store and assertively ask for a refund because the turpentine is faulty. Such conviction is absolutely necessary for DIY renovation success.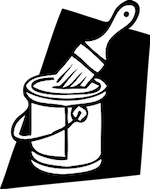 8. YOU ARE A MASTER OF PERSUASION
if you also include a latex-laden paintbrush in the above-mentioned turpentine container, along with the can of latex paint for indisputable proof. Your firm stance, undeterred by the invisible sneering and silent jeering of fellow shoppers, will surely be of value in some unforeseen circumstance.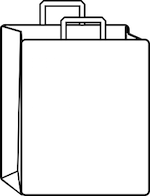 9. YOU ARE A PERSON OF ACTION if you forget to take your purchased items when you leave the store. This shows that you already moved on to the next item on your to-do list.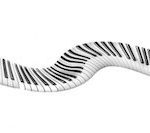 10. YOU ARE A TALENTED PIANIST if your fingers spontaneously play piano tunes on any available surface – such as your husband's back while he is trying to sleep.
NOTE: This technique is not recommended for marital harmony.
---
FREE BONUS TIP
If you daily lose your keys and cell phone,

and sometimes find them,

accept the fact

that you are key and phone challenged.

This is totally normal behaviour.

Budget accordingly for regular replacements.
---
DISCLAIMER
My son, Stephen, thinks I am showing signs of dementia.
My daughter, Julia, says I have always been this way.
As for me, unless I have to swear on a Bible, I will deny any connection to the above scenarios…
except if viewed as evidence for my creative genius!

---
Photo Credits:  pixabay
---
Save
Save
Save
Save
Save
Save
Save
Save
Save
Save
Save
Save
Save
Save
Save
Save
Save
Save
Save
Save
Save
Save
Save
Save
Save
Save
Save
Save
Save
Save
Save
Save
Save
Save
Save
Save
Save
Save
Save
Save
Save
Save
Save
Save
Save
Save
Save
Save
Save
Save
Save
Save
Save
Save
Save
Save
Save
Save
Save
SHARE THIS: